Timely Support
Our team of consultants, architects, developers, designers, and testers are ready to deliver high quality and prompt support.
Innovative Ideas
Sitting still is not our thing. We enjoy our work and love to look at new ways to make our products and services even better, swifter, and smarter. Our collaborative way of working closely with you means we can innovate together and stay ahead of trends and developments.
Advanced Technology
'Out of moderation true happiness springs', said Goethe.  We know how to utilize legacy systems as well as supporting you when you want to take the step towards more advanced technologies such as Cloud, FIM or XACML.

Clear Communication
We love honesty. We will tell you what we think, and we have faith that you will give equally as honest feedback. Open lines of communication enhance clarity and progress.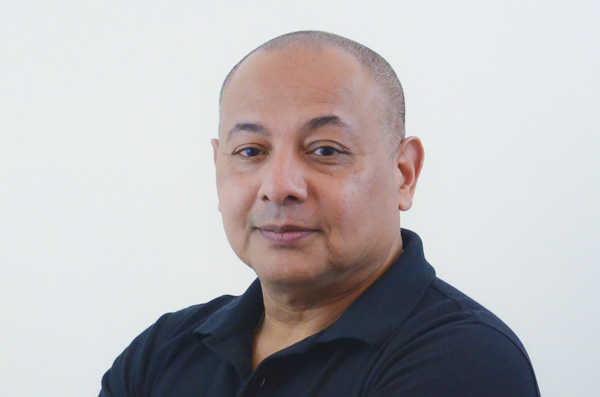 Founder, Sales Selling a good product is not difficult; developing a good product is. Darryl will ensure we will never come short on anything during the work. We always get whatever we desire, as long as it doesn't cost any money.

Experience During winter the heating is turned extra low so the only way to keep warm is by working even harder.
Flexibility towards clients

98%

98%

Flexibility in buying us new servers

4%

4%

Knowledge about good food

70%

70%
Manager Operations Djamshid has seen a lot as a corporate CEO and has been through a lot when he was in the Iranian army. We might have to do pushups and laps around the building if we are to deliver subpar work.
–
Experience He had to memorize the whole BINAS book when he was in the iranian high school. And he did.
Structure and clarity

85%

85%

Defeating colleagues with chess

70%

70%

BINAS encyclopedia

50%

50%
Senior Consultant Will excels in translating the technical into something functional and vice versa. After all, it's a delicate undertaking. It requires knowledge of human nature and patience. And hurry it up Will, you have ten other appointments this hour.
Experience People don't always realize how little work they actually do. Will reminds them. It can be… hurtful.
Always knowing a solution

80%

80%

Love for Minecraft

30%

30%

Love for Coffee

50%

50%
Senior IAM Consultant The Prophecy states that when an IT project in the IAMniverse is about to fail, an Azuriam with sranang tongo will appear, destined to bring back the balance to the IAM.
–
Experience "Help me Danny-Wan Kenobi. You're my only hope". "I know", says Danny.
–
IAM, MIM & Azure realization

87%

87%

Connoisseur of old movies and Italian cuisine

58%

58%

Being a hermit on an uninhabited Island

96%

96%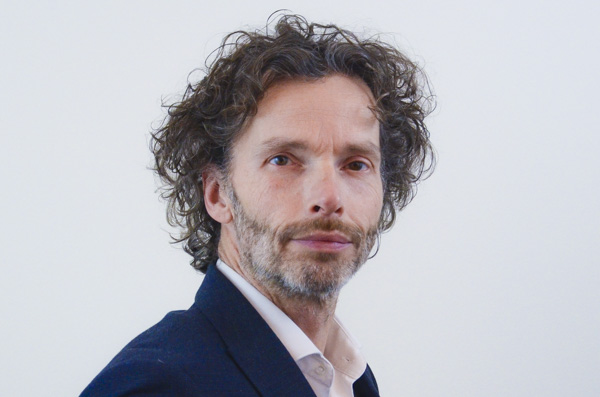 Senior IAM Consultant Leon thinks its important that we develop things according to standard rules and regulations. Working with a good standard is an absolute must and requisite. Thence he standardly is great.
Experience Leon knows many things and we all listen to Leon. Leon is so great that he even counted to infinity. Twice.
IAM vision and realization

80%

80%

Hypnotically articulative and convining

30%

30%

Love for the color red

90%

90%
Senior IAM Consultant Next to Identity Management Muhamed makes sure everything keeps working. He also decides whether we get an iPhone or an Android. Actually, that's most important to us.
Experience According to Muhamed "two plus two" equals four only when the deal is clear and the budget actually allows it.
IAM vision and production

85%

85%

"Yes it's possible, but…….."

40%

40%

ICT Santa Claus

88%

88%
Consultant Mo is always calm and peaceful. When people ask him to do something, he will tell you in a meditative manner that he will fix it, while at the same time you get the feeling that you were very, very lucky during conception.
Experience Mo is a very good developer and the way he operates is composed of 80% knowledge and creativity, 19% tolerance, and 2% attention to detail.
Development & Deployment

70%

70%

Problem reducing Aura

35%

35%

Delivery of friday afternoon croissants

50%

50%
Lead Developer Orlando can develop anything you give him. To him, Visual Studio is just an amateur version of notepad. All those pretty buttons and intellisense just block his efficiency.–
–
Experience His work is meticulous and he works fast, but he takes his time.  After all, programming is like love; one mistake and you have to support it for the rest of its life.
.NET development & knowledge

90%

90%

Intimidation & intensity factor

99%

99%

Prepared to try new dishes

2%

2%
Developer Ray develops and solves problems, that's what he's good at. All that gibber about pets and the weather is nice and fun but not really Ray's thing. It would be wise not to have him present in long meetings.
Experience Ray will build you anything you need. He's a life saver when it comes to problems. Literally, because he's also a fireman. Yes really.
–
Development & Code efficiency

85%

85%

Tolerance for meetings

12%

12%

Masculinity

95%

95%
UI/UX Designer Raph designs and makes sure that the things we develop become more user-friendly and look better. In practice, though, he saddles the developers with extra work and much headache. They love it, those techies. Especially in weekends.
Experience We expect his designs to be not too serieus, with too many sharp edges, flashy nor boring… modern but according to tradition. Efficient, fresh, timeless, and simple!
Design & UX

50%

50%

Responsibilities as a scrum master

80%

80%

Power as a scrum master

10%

10%
Consultant Andy is our all-round specialist. He can program, advise on technology, and often times solves internal ICT problems. He is so good and efficient that we simply have to dump give him all the annoying special tasks. Always.

Experience Power supplies and servers have exploded near Andy, but he didn't even shudder. Andy grows stronger with each explosion.
–
Software engineering

55%

55%

Rebooting servers until they work

90%

90%

Growing the hair on his head, superfast

25%

25%
Backoffice Manager James Bond and Tony Stark can't live without Moneypenny or Pepper Potts any more than we can live without Wilma. Where it is Djamshid & Darryl making policy, it is Wilma that handles the bat which softly reminds us of them. It is wise to not fight Wilma.
Experience With a smile and a subtle gesture, Wilma can make you do anything. Yoda does not even compare.
–
HR & Administration

75%

75%

Jam dealer extraordinaire

30%

30%

Lovingly manipulating colleagues

40%

40%
Research & Development Revish is our how-to guy with everything. How we should communicate, how we should improve our products, how we should make love to our women, everything. And he backs it up with data.
Experience Need to improve your bedroom skills? Please refer to his article complete with abstract, method, conclusion and discussion.
Research & Development

60%

60%

Being charming

88%

88%

Nudging his colleagues' chairs

89%

89%
IAM / FIM Consultant "Beware the Fury of a Patient Man" perfectly describes Jacob. Stoic and insightful. Beware his seemingly innocent questions hitting you with an existential crisis like a ton of bricks.
Experience When people meditate they think of the universe. When the universe meditates, it thinks of Jacob.
IAM & FIM realization

87%

87%

Philosophical aura

58%

58%

Sweet tooth

81%

81%
Quality control Montserrat tests our applications and checks if they're up to standard. If things run smoothly she likes to make salads during lunch. But when tests fail we get the fury of the spanish inquisition on our tails.
Experience You don't mess with someone whose name means "Serrated mountain".
–
Quality control & testing

75%

75%

Buys olive oil by the pallet

77%

77%

Spanish temperament

50%

50%
Junior Developer Roman, reminds us what it was like to be young and fearless. He also reminded us that getting a Harry potter scar on your forehead from a Friday night out can happen to any of us still.
Experience When you ask him about his favorite country he'll tell you about Finland and why we might never eat there.
Test frameworks & automated tests

81%

81%

Smash. bros lover

96%

96%

Knowledge on terrible Finnish dishes

66%

66%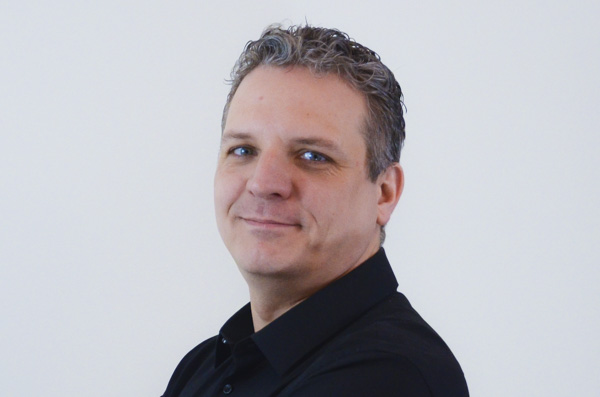 IAM Consultant Sven knows quite a bit about connectors and stringing those things together. He's also one of the few who can talk to the youngsters about games and consoles.
–
Experience Can connect an Active Directory faster than he can explain how to explain Ganondorf in Zelda.
AD, Connectors & Staging areas

76%

76%

Kids who keep taking his Nintendo Switch

55%

55%

Buying an extra Nintendo Switch for himself

99%

99%
CEO of Oxford Computer Group
"I am very excited about this new partnership. Trusted-ID has a very impressive track record, and our discussions have already revealed a high level of synergy. Together, I think that we can do great things!"
Recent Projects
Learn from the masters of identity management.
Want to know more about our experts?
Click our photo's for our LinkedIN profile. Want to know more about us? Click the button below!